Click to Edit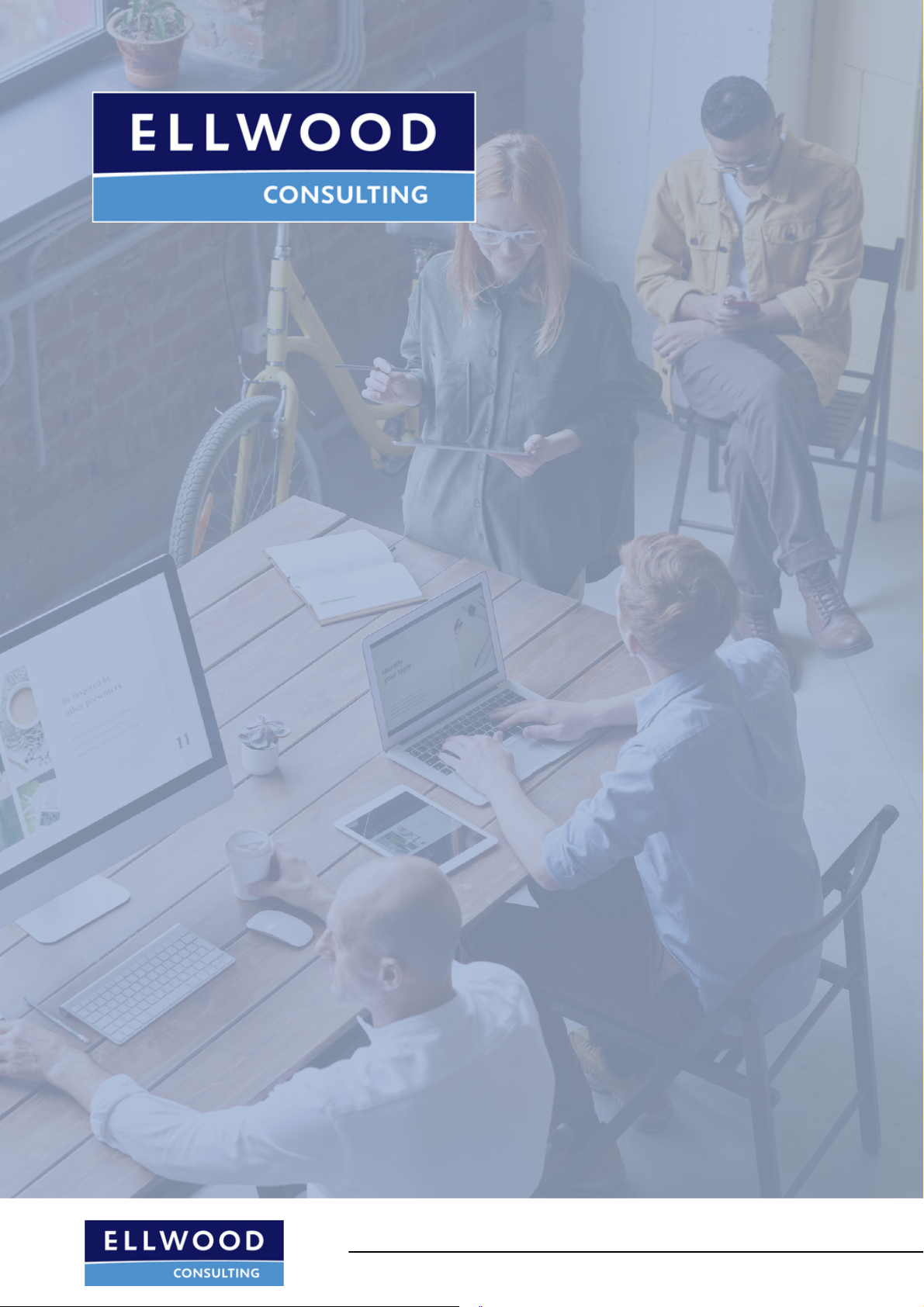 FUTURE-READY
WORKFORCE
INDUSTRY 4.0
AND
20
22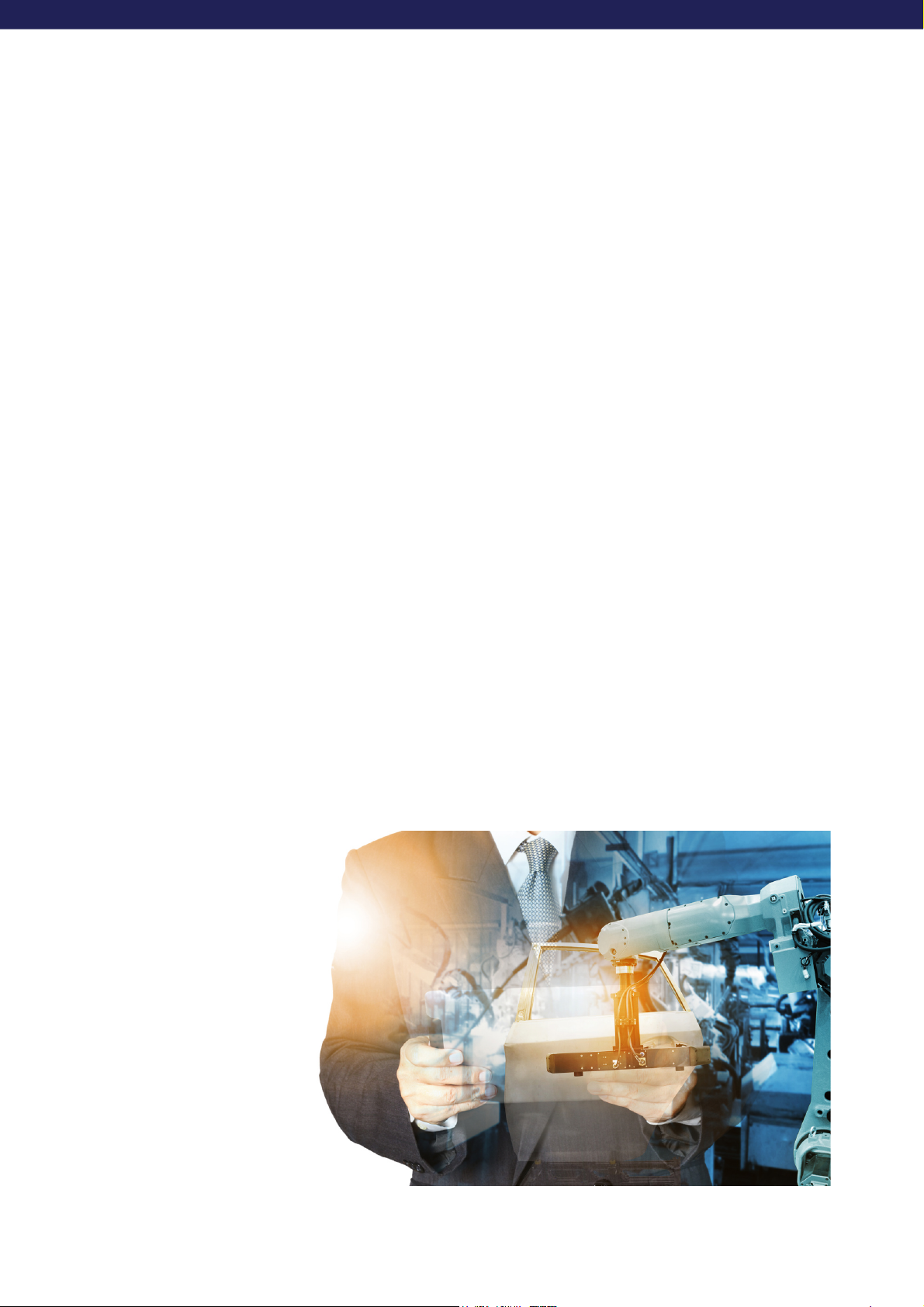 What is Industry 4.0?
Starting from the first revolution that mechanized production through steam
power, the industry acquired assembly line production with the advent of
electricity in the second revolution, and then the invention of the computer
and information technology eventually transformed the society while shaping
the global economy as a whole in the third revolution.
Today, the incessant advancements in computation and automation imply the
fourth stage of the industrial revolution or Industry 4.0. The adoption of
advanced technological solutions, like the Internet of Things (IoT), Big Data,
Cyber-Physical Systems, Artificial Intelligence (AI), Augmented Reality (AR),
Robotics, and others have led us into the era of smart manufacturing.
ELLWOOD CONSULTING
INDUSTRY 4.0 AND FUTURE-READY WORKFORCE
Introduction
In today's business world, disruption is the new norm. Amidst
multiple powerful forces that are intensifying this disruption in the
global economy, the industrialization trends in manufacturing have
now embraced the fourth revolution, Industry 4.0 or 4IR.
E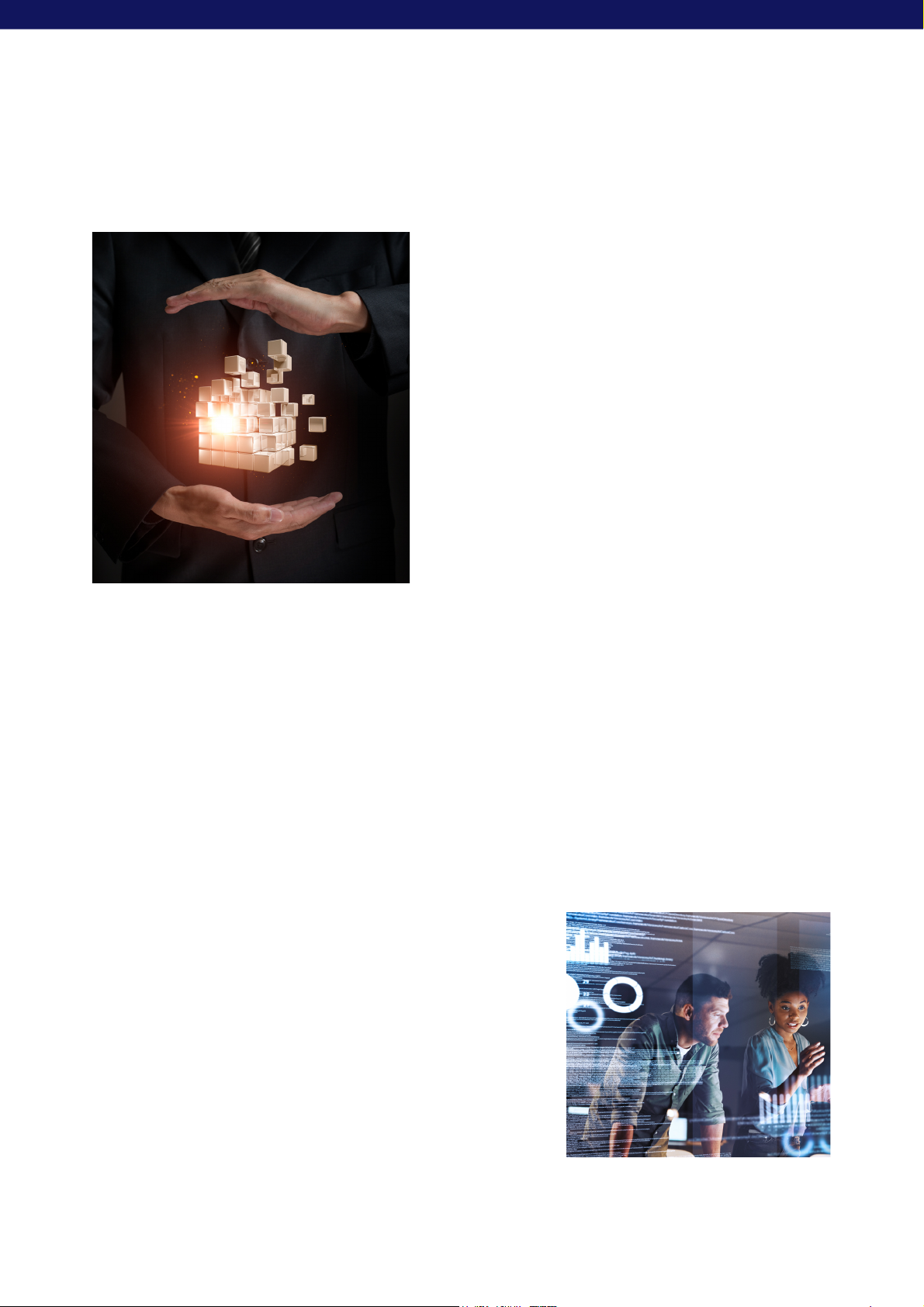 With smart solutions of Industry 4.0 today, organizations can leverage
interoperability and make real-time intelligence decisions. Industry 4.0 renders
the most promising advantage of higher real-time inter-connectivity.
Subsequent are the leads of reduced production time, increased
configurability and modularity, and mass production and customization.
The influence of Industry 4.0 across the production lines is compelling. It also
instils cost-effectiveness or increased profitability with predictive
manufacturing and virtualized management and control of the processes.
Embracing Industry 4.0
The geopolitical context
today has made
resilience to be the key
element in the local
manufacturing and
supply chain industry.
ELLWOOD CONSULTING
INDUSTRY 4.0 AND FUTURE-READY WORKFORCE
For effective adoption of Industry 4.0, the
organizations' automation journey has to
approach real-time automated decision-
making systems through the deployment of
unique AI algorithms. Nonetheless,
organizations now have a constant pressure
of making reasonable decisions of
transformations in the industry more than
ever.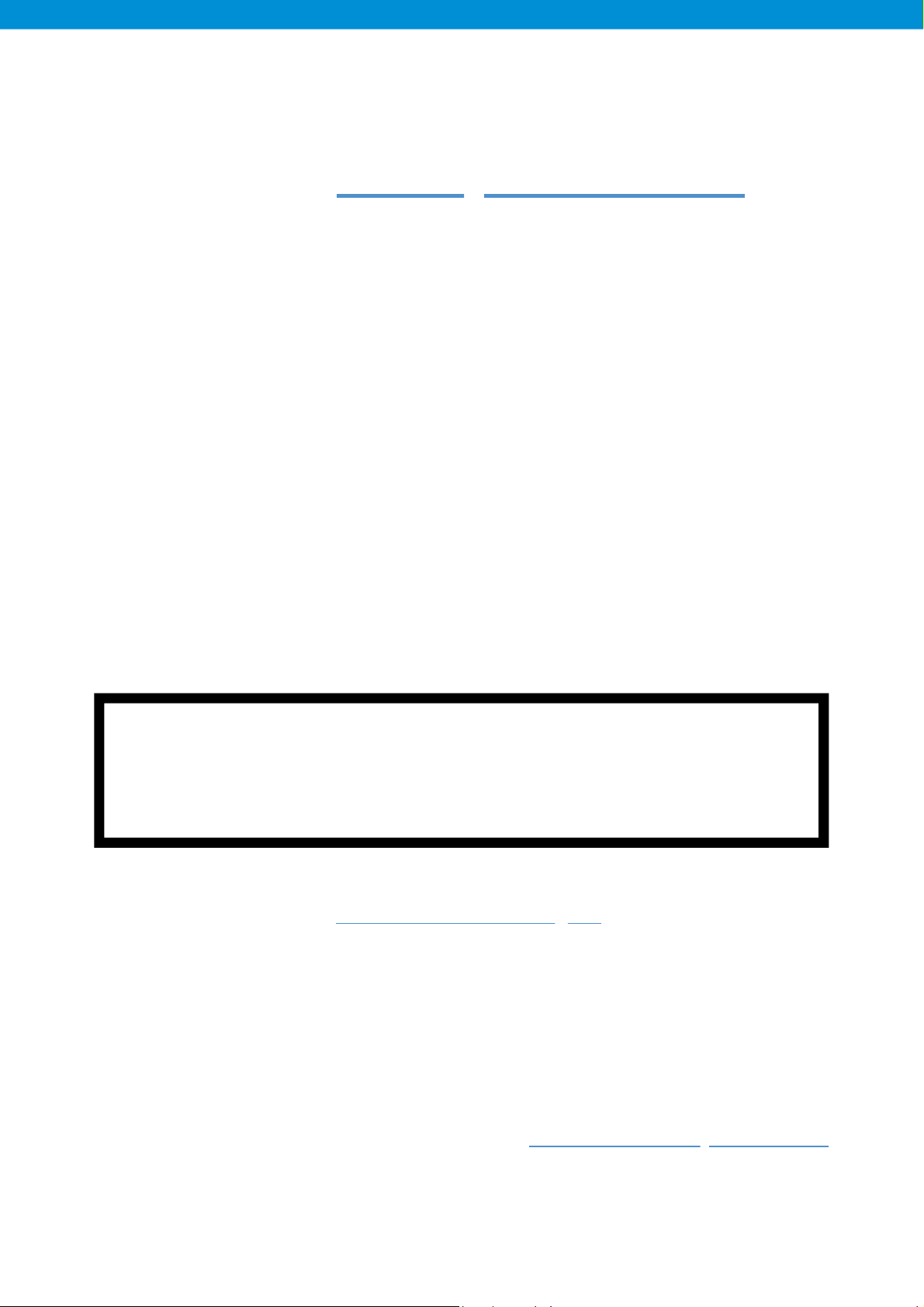 It is reported that over 70% of manufacturing companies and value chains
remain stuck at the pilot stage when it comes to Industry 4.0 adoption.
Therefore, these Lighthouses facilitate the effective adoption of technologies
to enable the factories to acquire compelling operational and financial returns.
Today, the network comprises 103 global Lighthouses, while there were only 16
members back in 2018 - the year of its inception.
The World Economic Forum's established
initiative of the
Global Lighthouse Network
has
member manufacturing sites from the world,
who would serve as leaders in making the
adoption of Industry 4.0 technologies a
success.
ELLWOOD CONSULTING
INDUSTRY 4.0 AND FUTURE-READY WORKFORCE
Industry 4.0 Market Size
As per the report of the
Fortune Business Insights
, the increased
automation of business processes in terms of digitization and internet
penetration has contributed to significant growth in the market. In
2020, the global market size of industry 4.0 was $101.69 billion, projected
to grow by 16.4% CAGR during 2021-2028. With this steady growth, the
industry 4.0 market will hit $337.10 billion in 2028.
The digitization or automation in manufacturing has compatibly
boosted the Asian market growth. In 2020,
the Asian industry 4.0 market
hit $20.19 billion, projected to incur a 23.41% CAGR during 2021-2026 to
hit $71.59 billion in 2026.
The industry 4.0 market will hit
$337.10 billion in 2028.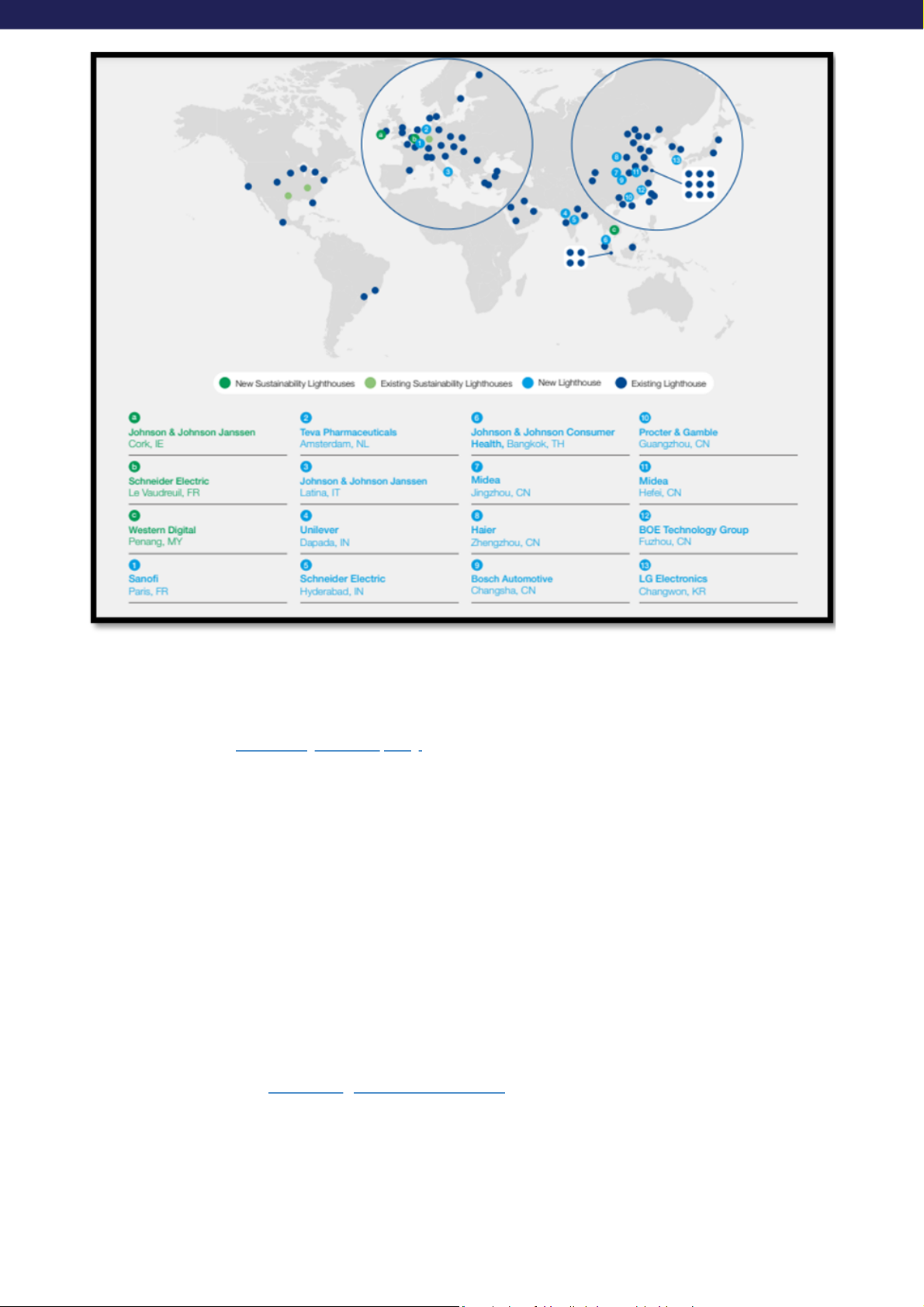 Asian Manufacturing Sector
Like all other developed regions, Asia has also adopted the technological revolutions
of Industry 4.0.
McKinsey & Company
reports that the need for a sustained
competitive advantage along with ascertained environmental sustainability has
made the business domain of Asia focus on increased customer-centricity, and
improved productivity with fostered innovation as the key drivers of Industry 4.0
adoption. Having these drivers, the Asian companies, irrespective of their sizes,
sectors, or even geographical locations, are gaining effective outcomes from these
technologies.
The key factor in the Asian manufacturing sector's growth is its focus on exploiting
its immense potential. From developing technology-enabled ecosystems of
manufacturing to establishing a robust end-to-end ecosystem of the supply chain,
the region has recognised its growth potential.
Concerning the growth of the Asian manufacturing sector, the majority of the New
Lighthouses in the
Global Lighthouse Network
(as of March 2022) are Asian
members (Figure below). There are Midea (in JIngzhou and Hefei), Haier, Bosch
Automotive, Procter & Gamble, and BOE Technology Group from China, Unilever and
Schneider Electric from India, LG Electronics from South Korea, Johnson & Johnson
Consumer Health from Thailand, and Western Digital from Malaysia among the
newly added members.
FIGURE 1 - GLOBAL LIGHTHOUSE NETWORK 2022
ELLWOOD CONSULTING
INDUSTRY 4.0 AND FUTURE-READY WORKFORCE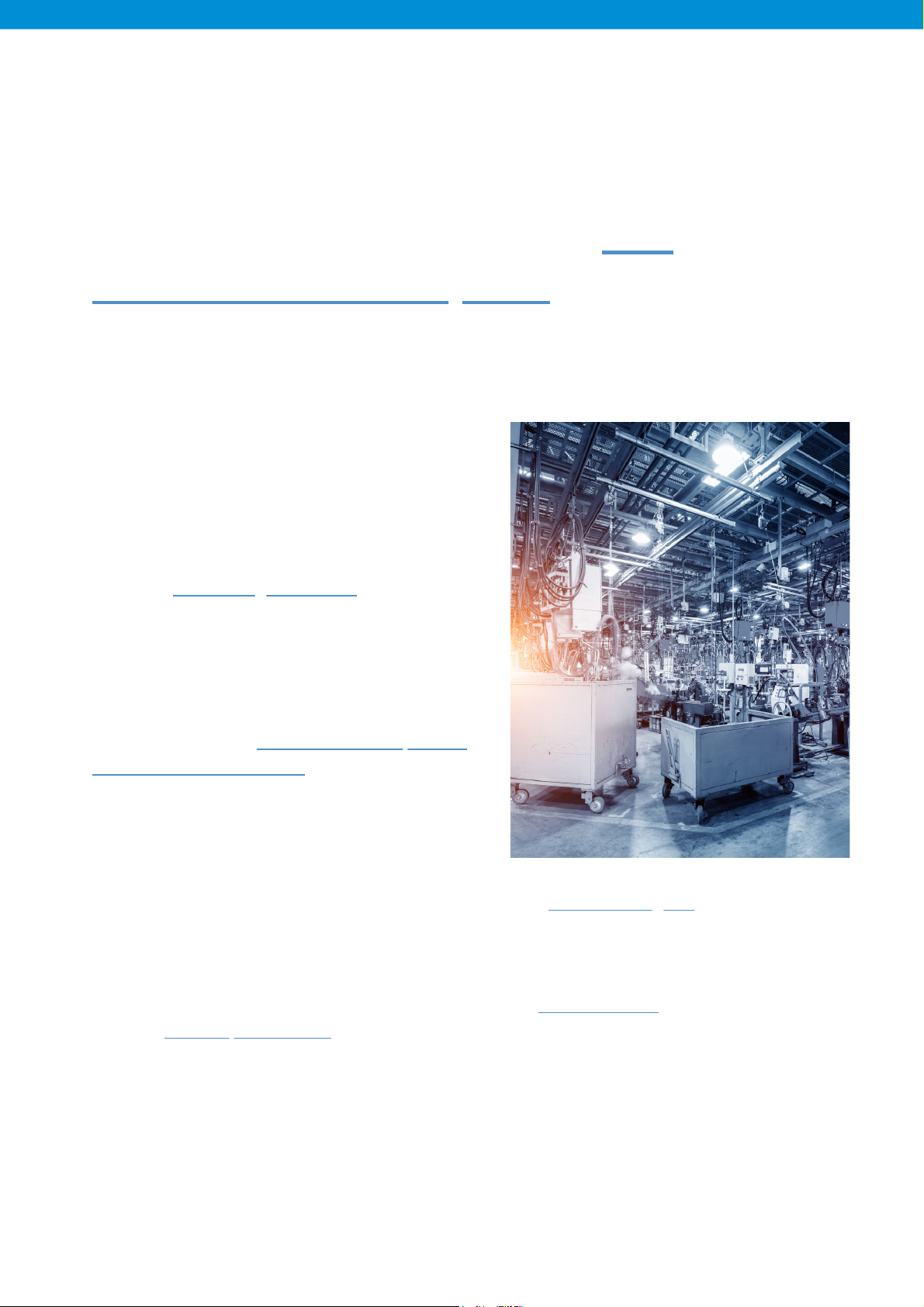 Having transformed into an industrialized
country, its manufacturing sector has
integrated significant automation to
acquire efficient mass production.
Accordingly, the manufacturing sector's
consistent evolution is projected to yield
around a
5.1% GDP growth rate
at annual
levels as per the RMK -11 (11th Malaysian
Plan).
Nonetheless, the Malaysian manufacturing
sector is evolving at a rapid pace. The World
Economic Forum's
2018 readiness report for
the Future of Production
has identified
Malaysia among the leaders, i.e., the
countries with high potential for production
growth in future.
Malaysian Manufacturing Sector
Malaysia, as a trading nation, is consistently focused
on growing its markets. With around
22%
contribution to the country's GDP
, the country's
manufacturing sector has played a crucial role in
making it eminent across the global value chain.
The most recent recognition of Penang's factory '
Western Digital
' as a member of the
Global Lighthouse Network reflects the nation's aspirations for Industry 4.0. Primarily,
Malaysia's Western Digital factory has received the award for its significant impact on the
industry's financial, operational, and even sustainability levels. Using Industry 4.0's
automation, the factory has achieved an almost
50% increase
in order lead time and
around
32% improvement
in factory cost while significantly optimising the product
inventory.
Besides, multiple initiatives, like DFTZ (the Digital Free-Trade Zone), eCommerce
Strategic Roadmap, and others are actively serving the goal of digitally transforming the
industry. Additionally, the government's provided platforms are also facilitating the SMEs
(over 98.5% of Malaysian manufacturing firms are SMEs), in their transformation process
with the adoption of the latest technologies.
ELLWOOD CONSULTING
INDUSTRY 4.0 AND FUTURE-READY WORKFORCE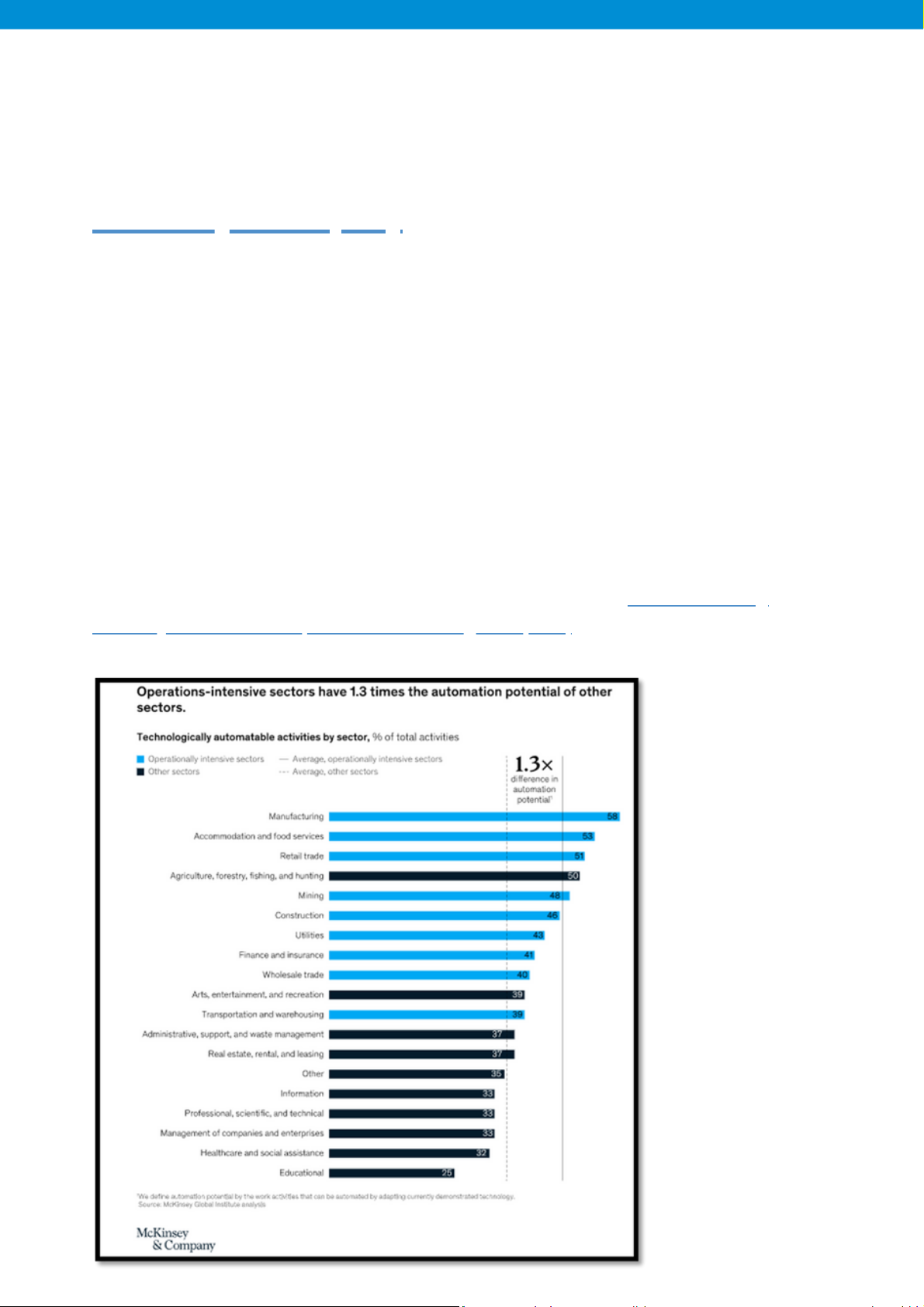 Tasks that once required human capital are now being done by machines.
More specific is the manufacturing industry and value chain (processing,
maintenance, order picking, and other activities) since the predictability and
monotony of these tasks make it desirable to simply automate them.
The figure below illustrates that these sectors have 1.3 times more potential for
automation than other sectors, i.e., 39 – 58%; whereas the
manufacturing
industry's automation potential is the highest (58%)
.
Industry 4.0 & Human Capital 4.0
McKinsey & Company
emphasizes that
digitization or automation of operation intensive
industries is being adopted at a rapid pace (see
Figure below).
Figure 2 - Automation Potential of Industry Sectors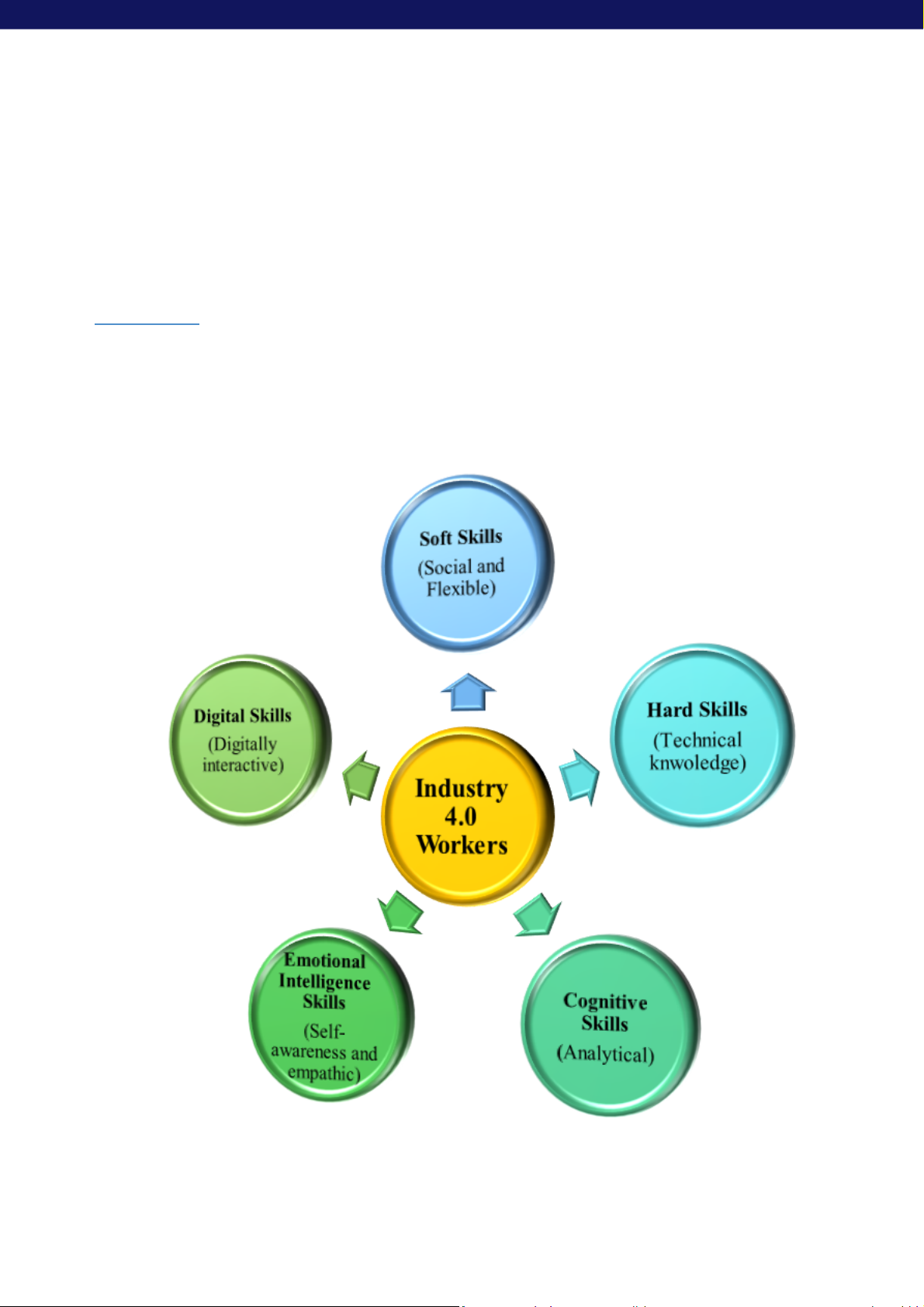 Aparallel consideration has to be there for future workers.
However, a parallel consideration has to be there for future workers, i.e., the skills or
competencies required for sustaining their positions in the Industry 4.0 paradigm. In
addition to recognising the need for compatible skills for the future-ready workforce
in the Industry 4.0 paradigm, there exist aspects of recruitment of the talent and
upskilling/reskilling of the existing talent.
Researchers
have therefore proposed the term "Human Capital 4.0" to frame the
Industry 4.0 workers' competencies. The figure below illustrates the five enabling
skills that are crucial to making the workforce future-ready.
Figure 3 –Required Skills for Industry 4.0 workforce
ELLWOOD CONSULTING
INDUSTRY 4.0 AND FUTURE-READY WORKFORCE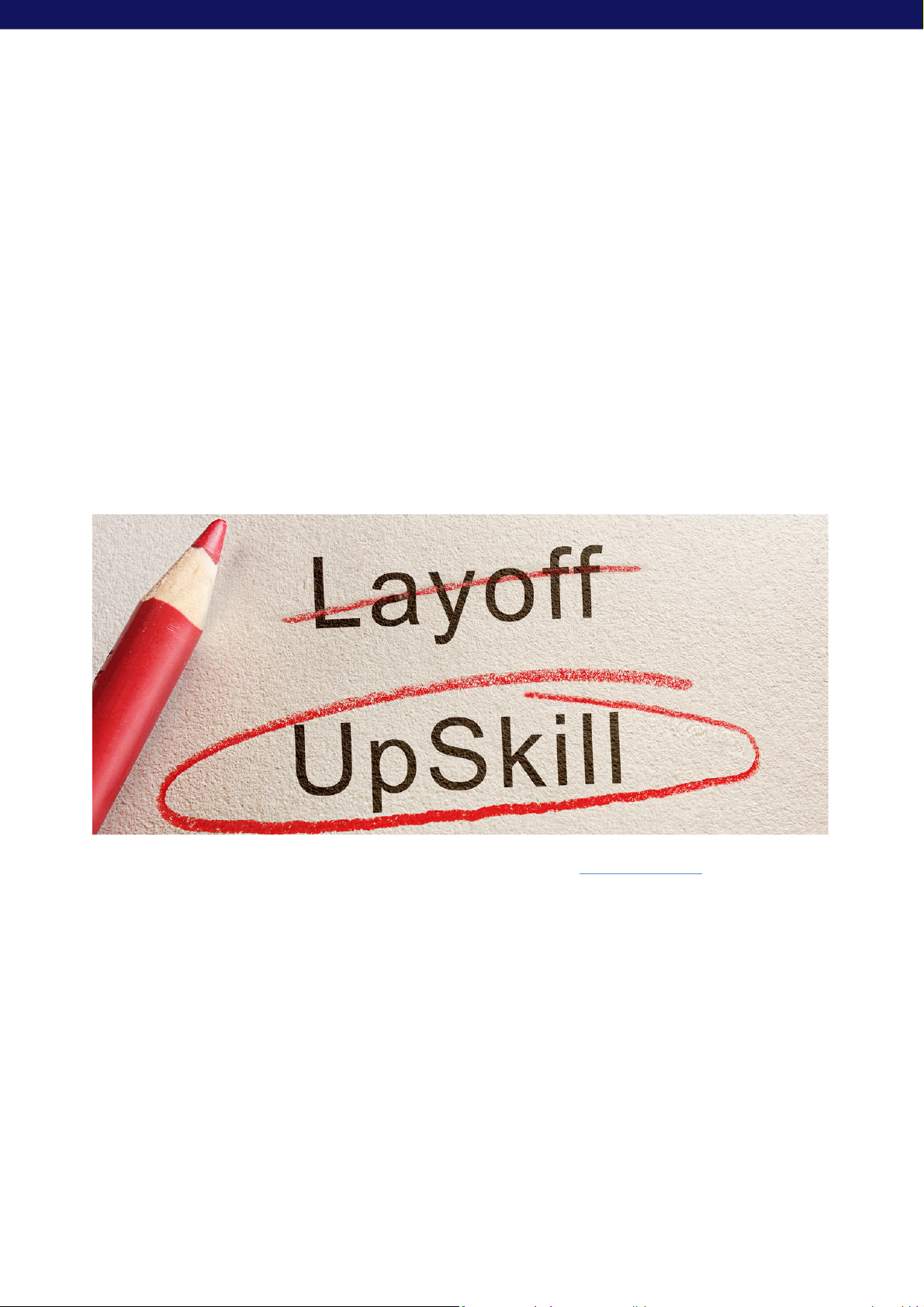 It can be established that reskilling (for new roles) and upskilling (for existing roles)
are crucial for the Industry 4.0 workforce or Human Capital 4.0. Therefore,
organizations/businesses must be focused on preparing a future-ready workforce,
though the majority are not showing readiness.
It takes no science to understand that workers with the right skills will be highly
demanded dealing with the development, maintenance and management of all the
automation in progress. At the same time, there will still be certain tasks that
machines cannot do. Therefore, the future workforce must have those skills to be
hired for such positions.
According to the World Economic Forum's report on the
Future of Jobs
, the
estimations for workforce reduction and workforce expansion within the Industry 4.0
paradigm yield significant implications for reskilling and upskilling of the workforce.
With the integration of automation, some industry leaders anticipate around a 43%
reduction in the workforce (replaced by machines) while others foresee a 41%
expansion in their workforce (new roles emerged) by 2025. In other words, if
automation will eliminate around 85 million redundant jobs (reduced by 6.4%), there
will be a corresponding 5.7% increase in the emergence of new jobs or professions
(around 97 million) by 2025.
Being specific to the jobs where machines or AI has replaced the human workforce,
low-skilled and repetitive tasks are the ones. Most important is the fact that this
automation is not restricted to developed nations only, but developing nations have
also acquired this change to a considerable extent. In the same context, automation
has not left even the high-skilled jobs to be immune to the change.
ELLWOOD CONSULTING
INDUSTRY 4.0 AND FUTURE-READY WORKFORCE
As the workplace within the paradigm of Industry
is changing, most concerning is the nature of
that change.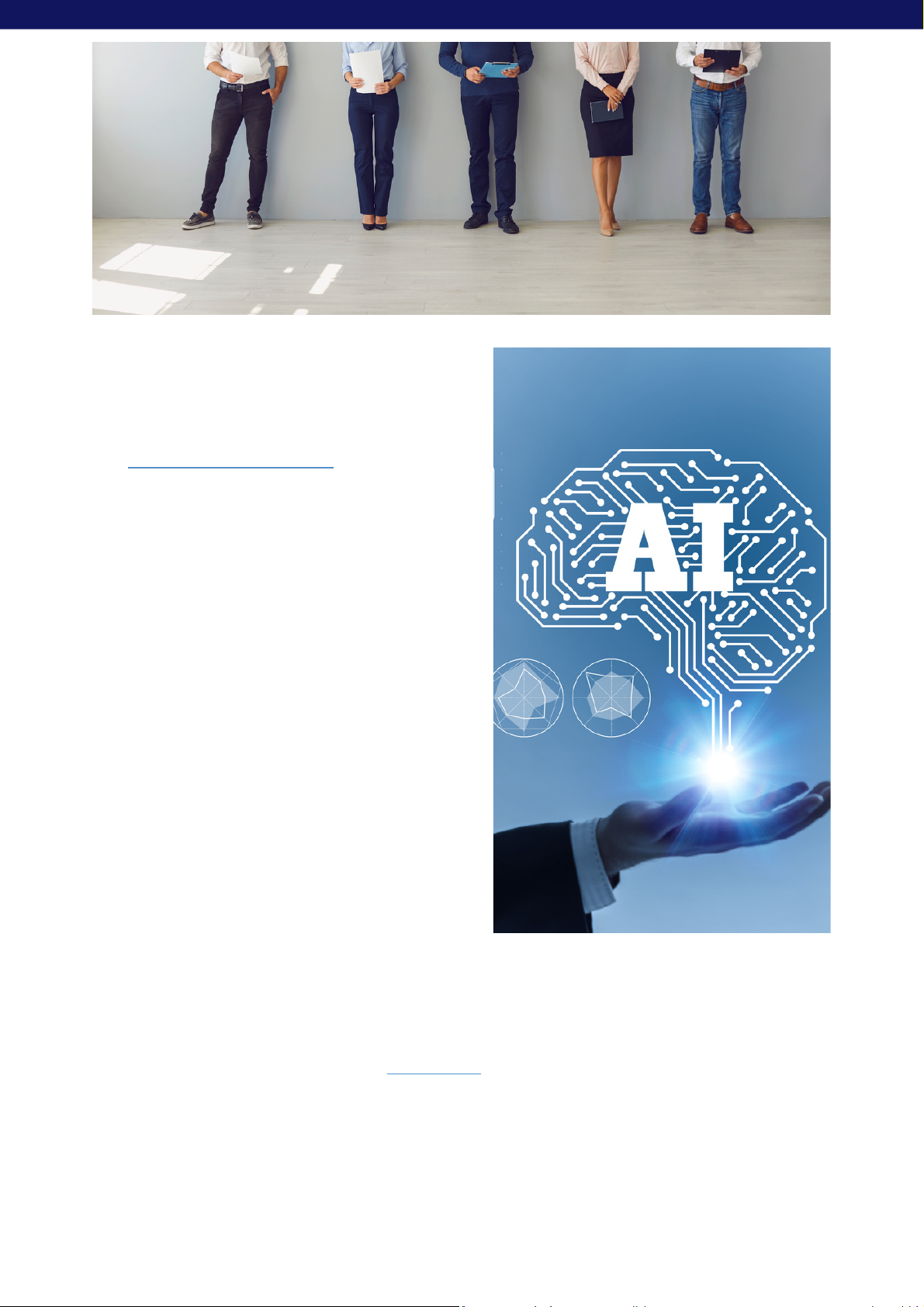 Therefore, it can be established that only
those tasks whose economic standing and
technicality are beyond automation, are
safe against the impact of Industry 4.0. As
per
World Economic Forum
, there are still
46% areas of jobs where neither reskilling
nor upskilling is needed. Hence, quality
control and supervising roles are still
immune to automation, as human skills
weigh more over AI solutions.
Corresponding is the aspect of new job
creation in this paradigm of Industry 4.0,
though it is specific to the technology
sector, like automation, and robotics. For
instance, more job positions will be there
for designing, developing, installing,
operating, and maintaining automation
and robotics technology. Therefore, the
impact of job loss would be mitigated as
the workers would have more free time to
acquire new skills for adding creativity and
innovation to their job roles.
Thereby, the skill gap of the Industry 4.0 workforce must be given consideration, and
employers need to focus on upskilling their existing workforce. Critical thinking, active
learning, problem-solving, and being adaptive and resilient are the key skills for the
workforce, which will take around
six months
. Meanwhile, organizations or industry
leaders do expect their workers to focus on reskilling or learning new skills in relation
to the emerging new roles/jobs.
ELLWOOD CONSULTING
INDUSTRY 4.0 AND FUTURE-READY WORKFORCE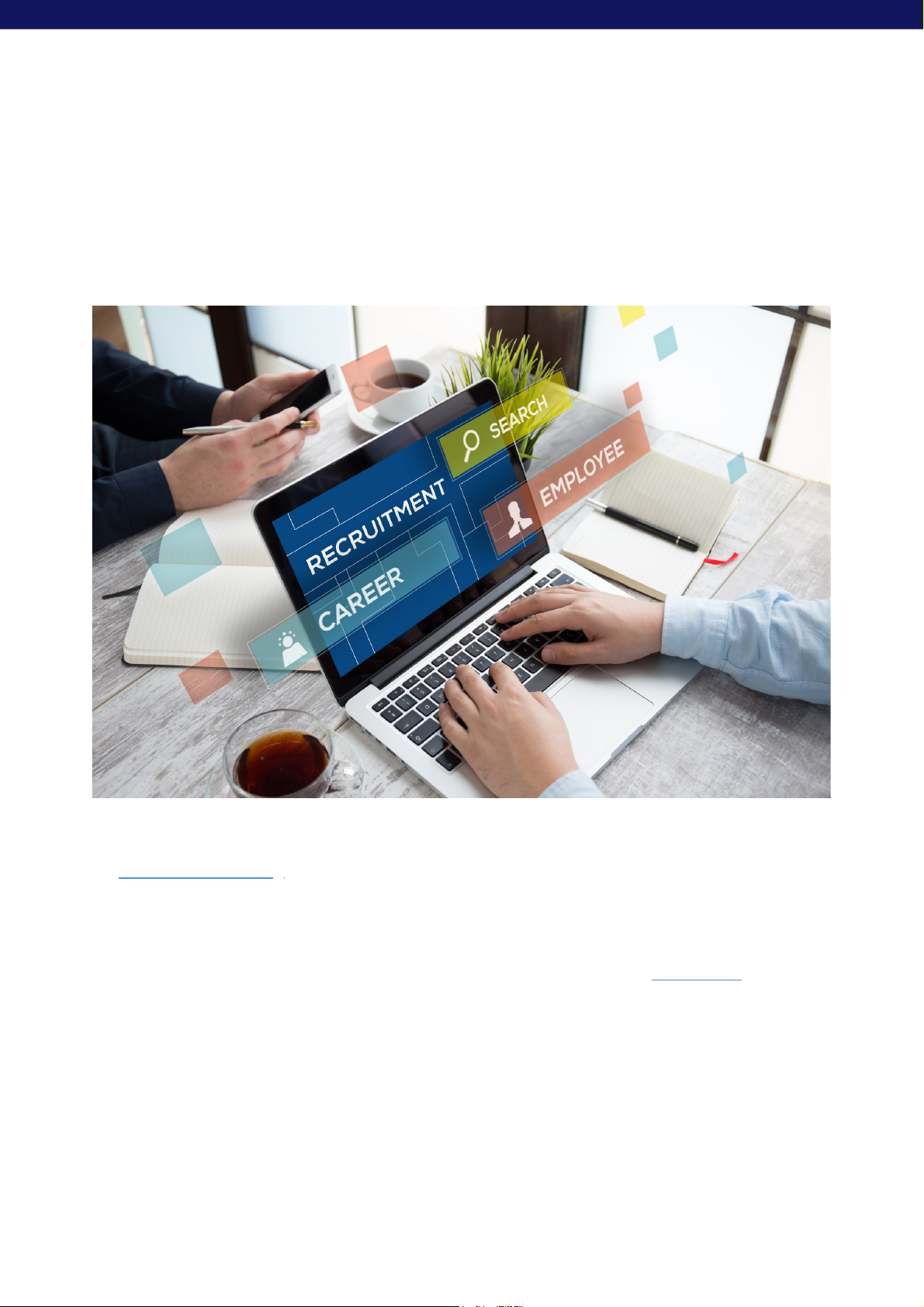 In this regard, the role of HR is critical in designing the respective strategies for
addressing the upskilling/reskilling needs of the workforce and even hiring new talent.
Accordingly, the HR infrastructure must be adaptive at first, to better deal with skill
gaps in relation to the business needs. Therefore, a future-ready workforce or Human
Capital 4.0 will be a certain thing in the paradigm of Industry 4.0 with resilient
recruitment and a human resource management system.
At
Ellwood Consulting
, we understand that people management, critical thinking,
emotional intelligence, etc. make the human workforce irreplaceable in the paradigm
of Industry 4.0. Therefore, our recruitment consultants, having in-depth knowledge
and understanding of the market and industry trends, will help you find the best
talent for maximally optimizing the industry 4.0 potential. Please
contact us
or email
mark.ellwood@ellwoodconsulting.com.sg.
ELLWOOD CONSULTING
INDUSTRY 4.0 AND FUTURE-READY WORKFORCE

Flores, Emmanuel; Xu, Xun; Lu, Yuqian (2020). Human Capital 4.0. A
workforce competence typology for Industry 4.0. Journal of Manufacturing
Technology Management, 31(4), 687–703. doi:10.1108/jmtm-08-2019-0309
https://www.fortunebusinessinsights.com/industry-4-0-market-
102375#:~:text=The%20global%20industry%204.0%20market,all%20regions
%20amid%20the%20pandemic
https://www.malaysiasme.com.my/western-digital-wef-lighthouse-
network/
https://www.mckinsey.com/business-functions/operations/our-
insights/building-the-vital-skills-for-the-future-of-work-in-operations
https://www.mckinsey.com/featured-insights/future-of-asia/videos/what-is-
driving-adoption-and-advances-for-industrial-40-technologies-across-asia
https://www.miti.gov.my/miti/resources/National%20Policy%20on%20Indus
try%204.0/Industry4WRD_Final.pdf
https://www.mordorintelligence.com/industry-reports/asia-industry-4-0-
market#:~:text=The%20Asian%20industry%204.0%20market%20was%20val
ued%20at%20USD%2020.19,period%20(2021%20%2D%202026)
https://www.weforum.org/projects/global_lighthouse_network
https://www3.weforum.org/docs/FOP_Readiness_Report_2018.pdf
https://www3.weforum.org/docs/WEF_Future_of_Jobs_2020.pdf
https://www3.weforum.org/docs/WEF_The_Global_Lighthouse_Network_Pl
aybook_for_Responsible_Industry_Transformation_2022.pdf
1.
2.
3.
4.
5.
6.
7.
8.
9.
10.
11.
Bibliography
ELLWOOD CONSULTING
INDUSTRY 4.0 AND FUTURE-READY WORKFORCE

​